A theologian and President of Trinity Theological Seminary located at Legon in Accra, has admonished preachers of the gospel to minimize the attention they give to material wealth in their sermons and highlight more messages that tend to comfort and strengthen the church, especially in this era of Covid-19.
According to Very Reverend Professor Kwabena Asamoah-Gyadu, preachers over the years have focused more on the material well-being of the members, to the neglect of those who are are suffering and need encouragement.
The theologian's comments came in wake of the negative impacts Covid-19 has had on the economic and social well-being of the world, where many have lost their means of livelihood and loved ones and are grieving as a result.
Speaking on Citi TV's 'Point of View' on the topic "A conversation on Covid-19, the Cross and Ghanaian Society," monitored by Faithnewsgh.com, Rev. Prof. Asamoah-Gyadu noted with acknowledgement that though the material things are important in that "they bring us joy and make us happy," it is equally important that preachers dwell on "scriptural passages that are able to help those who are suffering, to comfort and strengthen them."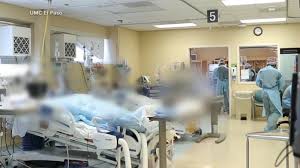 Further in his submissions, the theologian urged the church to reconsider their interpretations of events and situations of people to better appreciate God's blessings, so that it is not interpreted that God's favor is only upon those who are succeeding.
"In the past, we have paid attention only to those who are winning the battles of life. Those who are failing, weak and whose businesses are not doing well have been left to feel that God doesn't love them, or they are not sowing the right seeds or are not doing the right things
"…But don't take a monolithic understanding to life and the scripture, because when you are living a genuine christian life, there is no way you will not attract a certain level of hostility, pain and suffering. Nobody prays for it. I don't like us to embrace evil, but whether we like it or not, it comes.
"Some of the people who have been affected by this pandemic are deep people of faith, doing all the right things and sowing all the right seeds. If they come to ask you 'why is it that this happened to me?' what are you going to say?" Rev. Prof. Asamoah-Gyadu said.