Variably cloudy conditions will be experienced over the southern half of the country this morning with few areas experiencing rain.
Later in the day, thunderstorms and rain are expected over parts of the middle and the northern sectors of the country.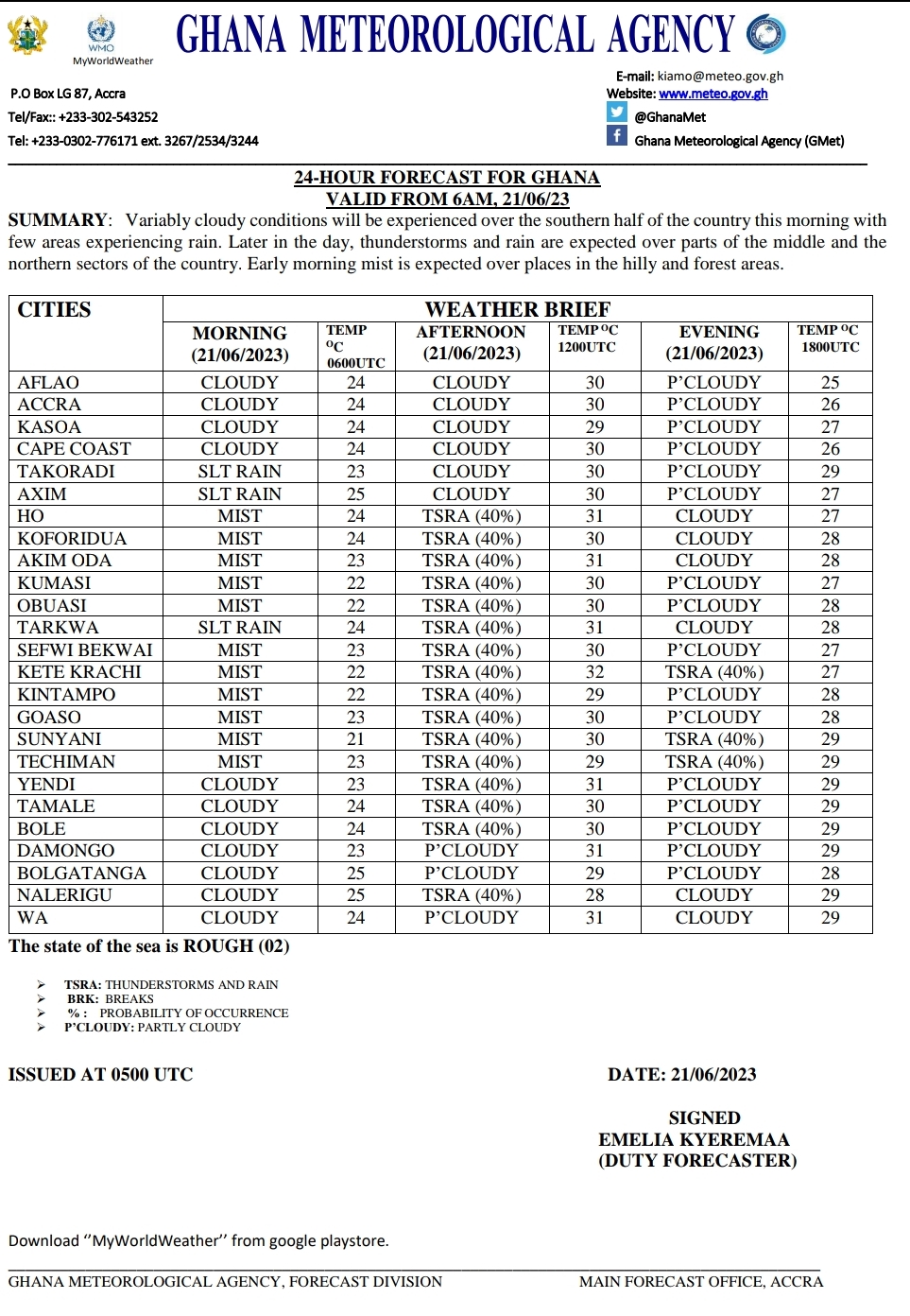 Early morning mist is expected over places in the hilly and forest areas.