Cloudy weather conditions are expected across sectors of the country with chances of slight rain or drizzle over some parts of the coastal sector (especially west coast) this morning.
Sunny intervals will be observed in the afternoon becoming cloudy in the evening into the night hours.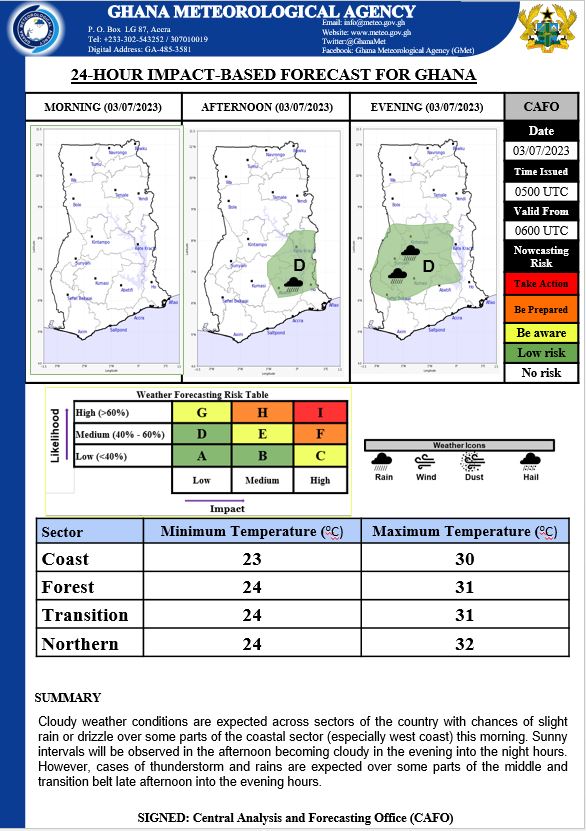 However, cases of thunderstorm and rains are expected over some parts of the middle and transition belt late afternoon into the evening hours.