Cloudy conditions are expected across all sectors throughout the forecast period.
Moreover, slight to moderate rain with chances of thunderstorm is forecast over places in the northern, middle and coastal sectors in the afternoon into late evening.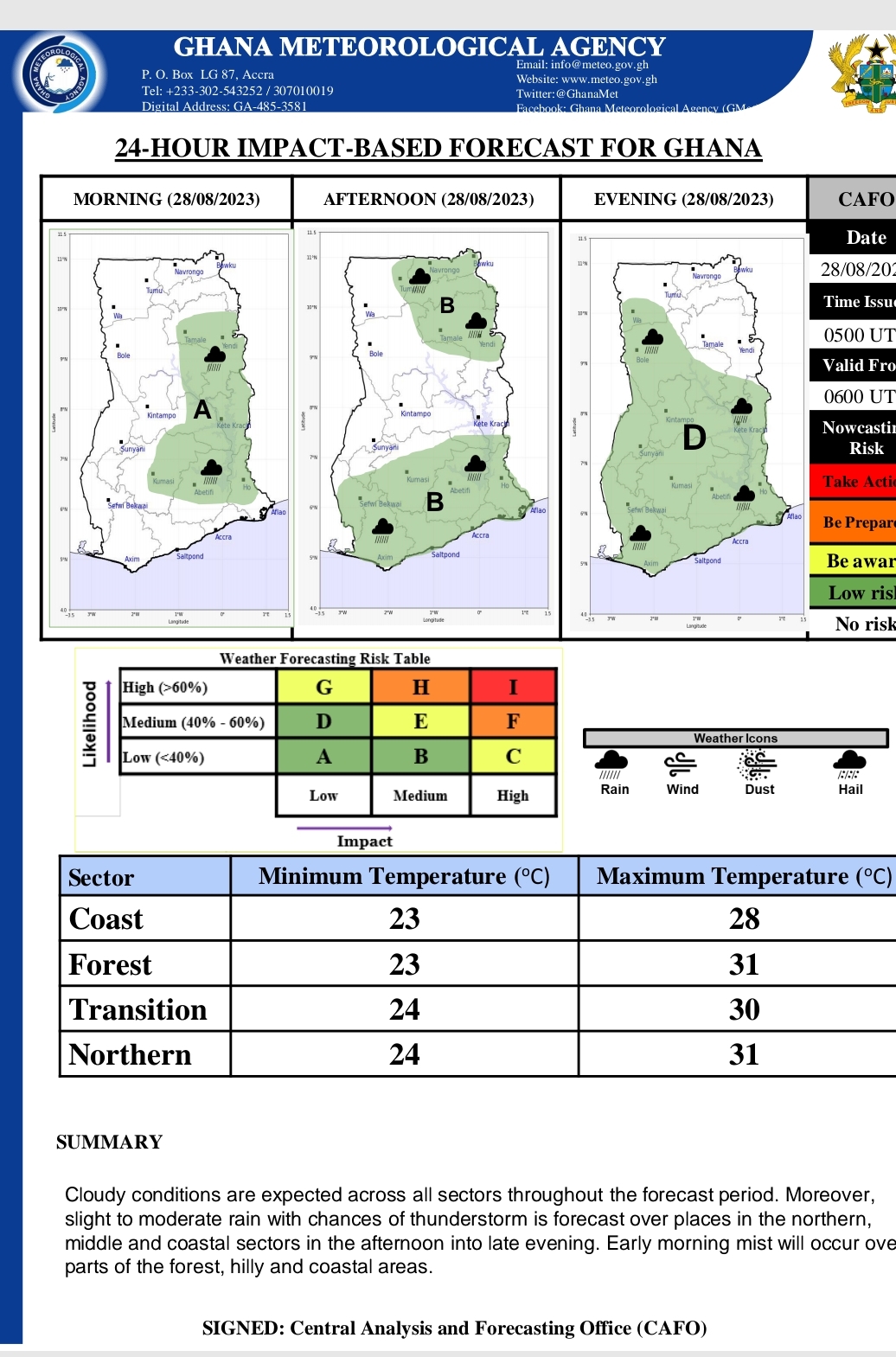 Early morning mist will occur over parts of the forest, hilly and coastal areas.