Partly cloudy weather is expected this morning across the various sectors of the country with slight
rains mainly over few places in the east coast, middle and transition zones.
Sunny conditions are expected from
midmorning.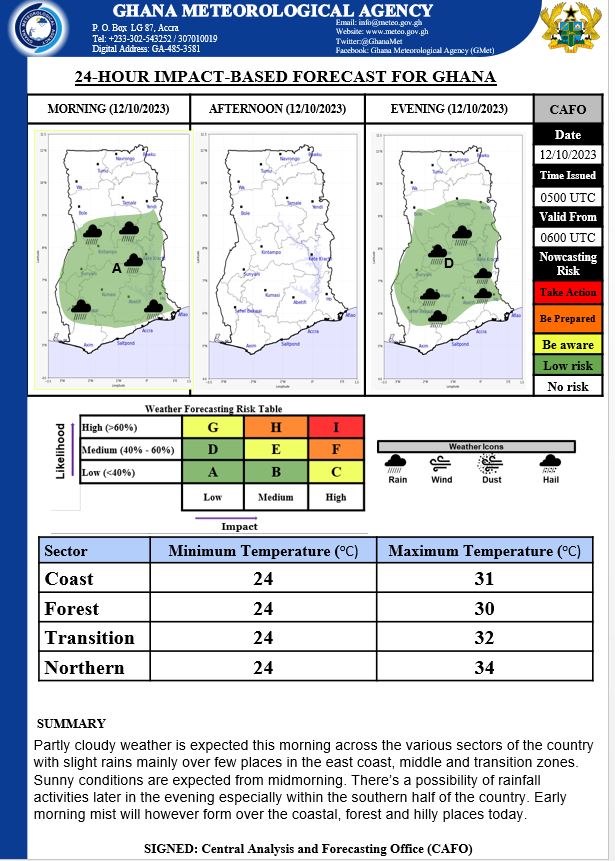 There's a possibility of rainfall activities later in the evening especially within the southern half of the country.
Early morning mist will however form over the coastal, forest and hilly places today.