Thunderstorms and rains expected along the coast and parts of middle sector this morning.
Partly Cloudy weather will dominate the northern half this morning giving way to sunny conditions in the afternoon.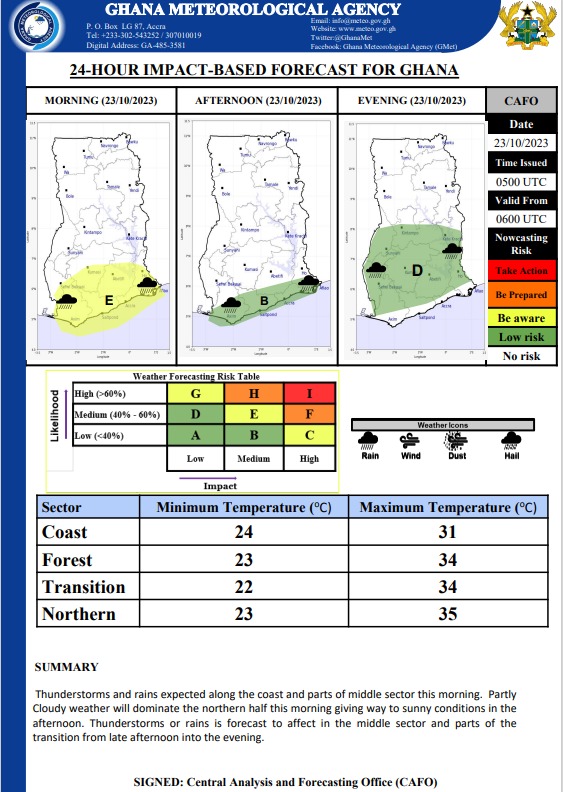 Thunderstorms or rains Is forecast to affect in the middle sector and parts of the transition from late afternoon into the evening.