The country is expected to be mostly sunny during the day.
However, thunderstorms with or
without rain are expected over few places in the middle and north of the coastal sector from late afternoon into the evening.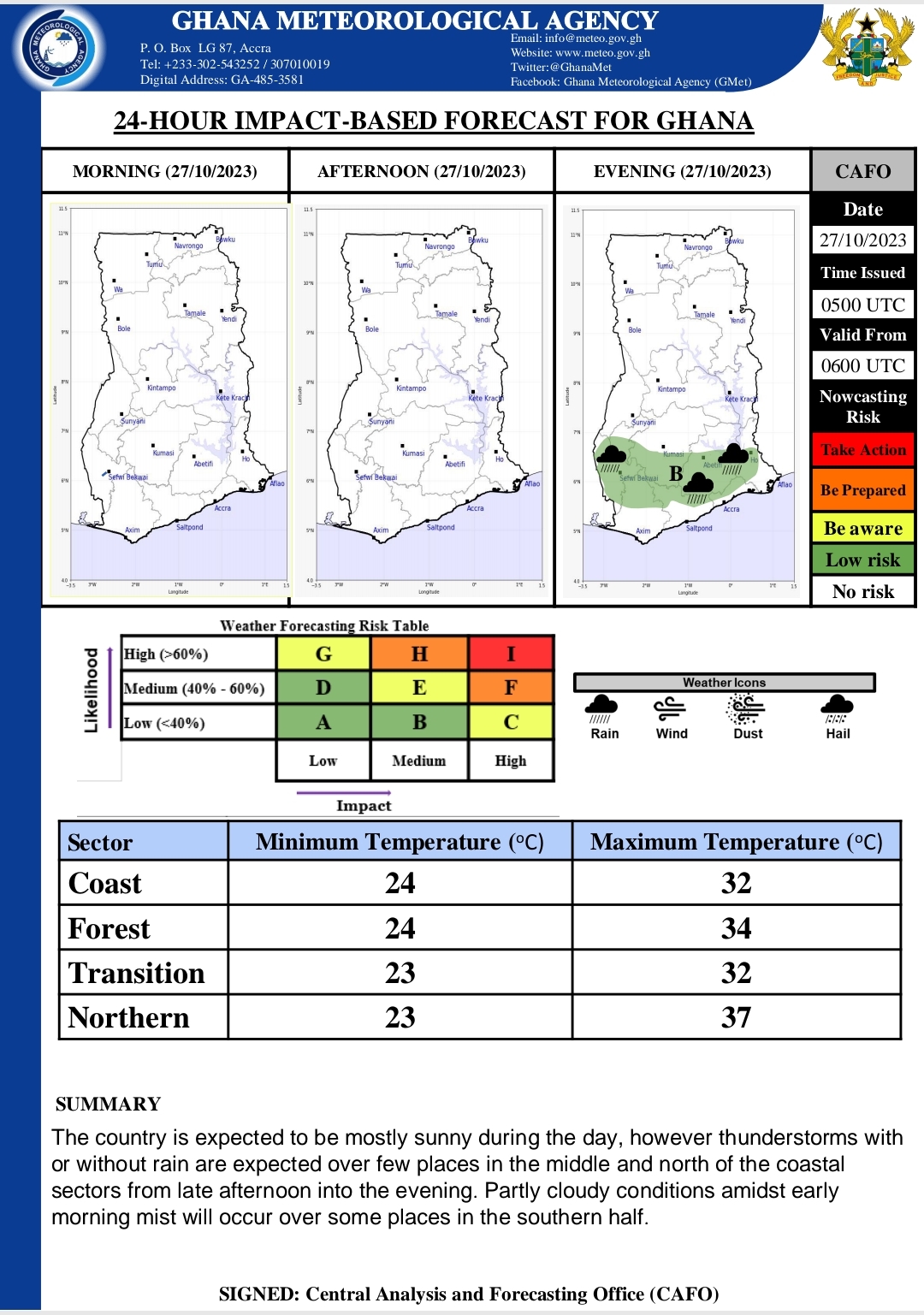 Partly cloudy conditions amidst early morning mist will occur over some places in the southern half.