Controversial preacher, Apostle Kwabena Adjei, who reportedly possessed marijuana after his arrest, is said to have tested positive for consuming two illegal substances.
Tests said to have been conducted at the Police Hospital on the suspect's urine on June 9, 2020, revealed the preacher had used Tetrahydrocannabinol – a principal psychoactive constituent of cannabis- and Tramadol.
Apostle Adjei was on Tuesday, arrested by security operatives in a dramatic fashion, after allegedly threatened to kill Chairperson of the Electoral Commission (EC), Mrs. Jean Mensa.
Police said the security operatives found illegal narcotic substances on him after a search was conducted on him.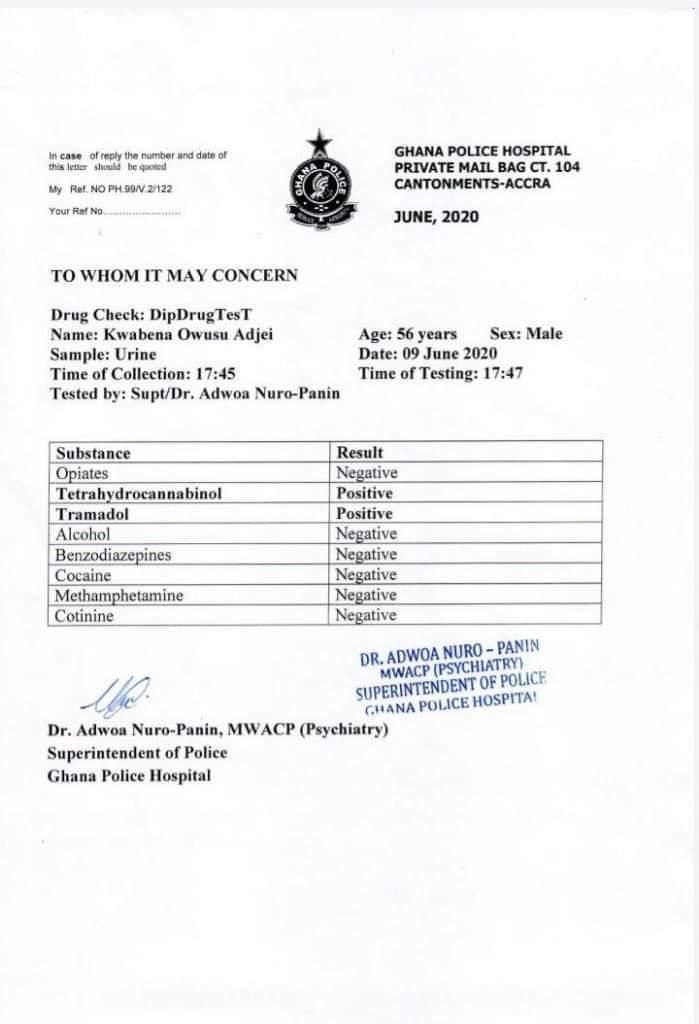 On Thursday, a document said to be the report of drug check conducted on the suspect's urine by a certain Supt. Dr. Adwoa Nuro-Panin, flooded social media platforms.
According to the said report, the 56-year-old pastor however, tested negative for six other substances including alcohol, Cotinine and Cocaine.
He has been remanded in police custody after being charged with among others, threat of death allegedly directed at the EC boss as well as possession of narcotics.