Leaders of the Muslim community in the Birim Central Municipality led by the Zongo Chief, Alhaji Suleman Adam, have paid a courtesy call on Mr. Alexander Akwasi Acquah, the newly elected Parliamentary Candidate for NPP in the Akyem Oda Constituency at his residence in Akyem Oda.
The chiefs congratulated and expressed their gratitude to Mr. Acquah for supporting the Muslim Community in diverse ways.
They revealed that the entire Zongo community was not able to hide their joy and excitement when they heard that Mr. Acquah had won the NPP primary, counting on the benefits the community stands to gain should he represent the constituency in Parliament.


They are therefore expecting the Muslim community in the municipality will receive more development with Mr. Acquah as their MP.
Mr. Alexander Akwasi Acquah thanked the chiefs for their unflinching support and prayers before, during, and after the elections, promising he will never disappoint the people in Akyem Oda Constituency.
He pleaded with the chiefs and the Muslim community to go out and register to be able to vote in the December elections.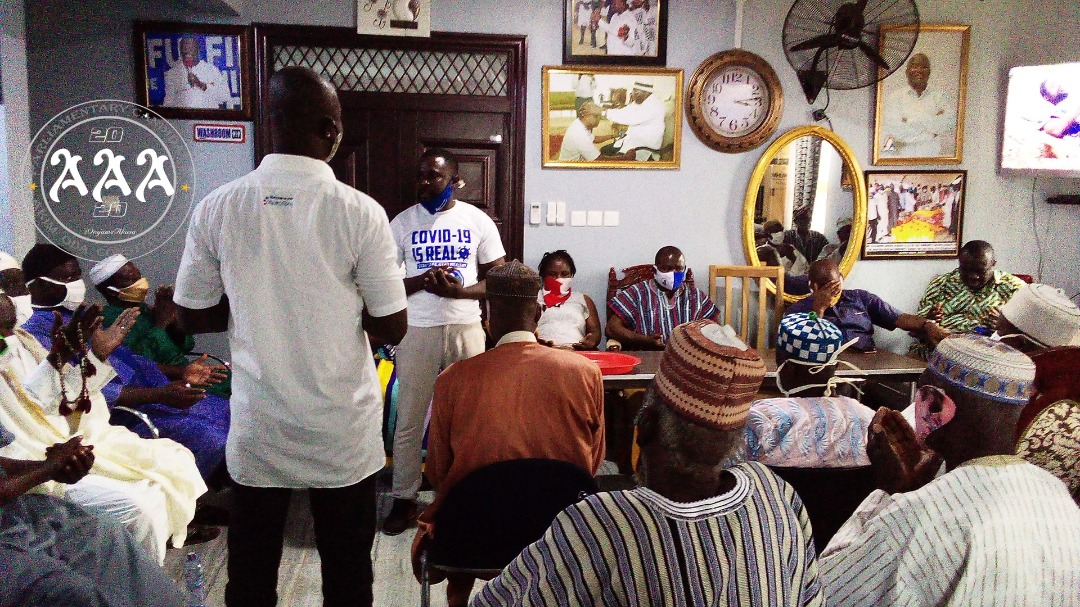 "I want your votes, Akyem Oda needs your vote. Please inform my good brothers and sisters to go out and register. I am confident the over 80% votes for the President and myself is achievable. We must wear our nose masks and adhere to all Covid-19 protocols when we visit all registration centers," he added.
The delegation who called on him also included sub Zongo Chiefs, Chief Imams of all Zongo Camps, Assembly members, delegates and opinion leaders in Zongo Communities.