Archbishop Nicholas Duncan-Williams says he will on Monday, November 16, 2020, lead a memorial and corporate prayer session for the late former president, Jerry John Rawlings.
Founder and General Overseer of Action Chapel International and its allied churches worldwide, made the announcement in a tribute released on Friday, November 13.
Mr Rawlings, Ghana's longest serving leader, died on Thursday, November 12, at the Korle Bu Teaching Hospital in Accra, after a short illness.
The Presiden, Nana Akufo-Addo has, in a statement, directed flags to fly at half mast while declaring a week's national mourning in the memory of the late Jerry Rawlings.
The prayer service being held by the Archbishop, has been scheduled to take place between 12noon and 1pm GMT, at the Prayer Catheral, Spintex Road in Accra, the statement added.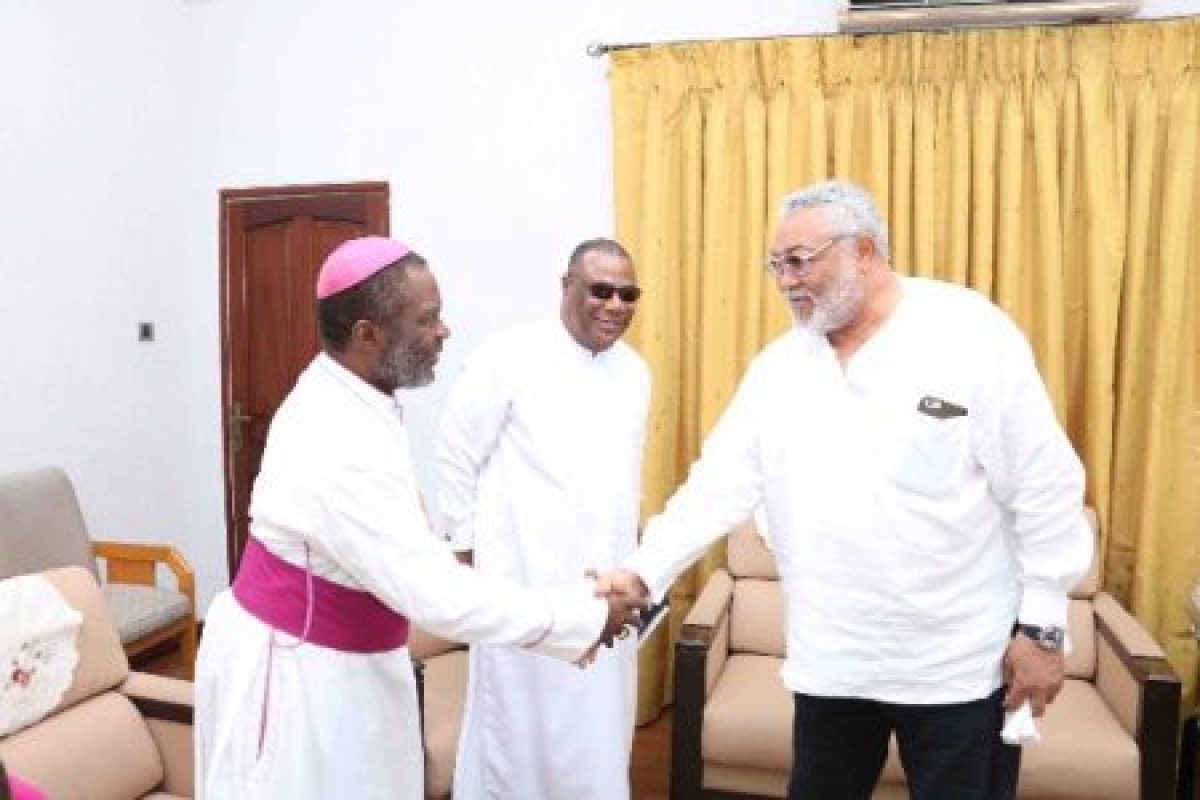 The Archbishop, a close friend of the late former president, said Mr Rawlings "'dared greatly' and will never be among those cold and timid souls who neither know great defeats nor victories."
Read the full statement below