American Christian hip-hop artist, Derek Johnson Junior, popularly known as Derek Minor, has indicated his intension to produce a footwear that will demonstrate God's power and counter the evil perpetrated in society.
His decision to produce the footwear was influenced by recent developments in the United States (US) where it was reported that some 666 pairs of sneakers produced—limited edition—sold out in less than a minute on reaching the market.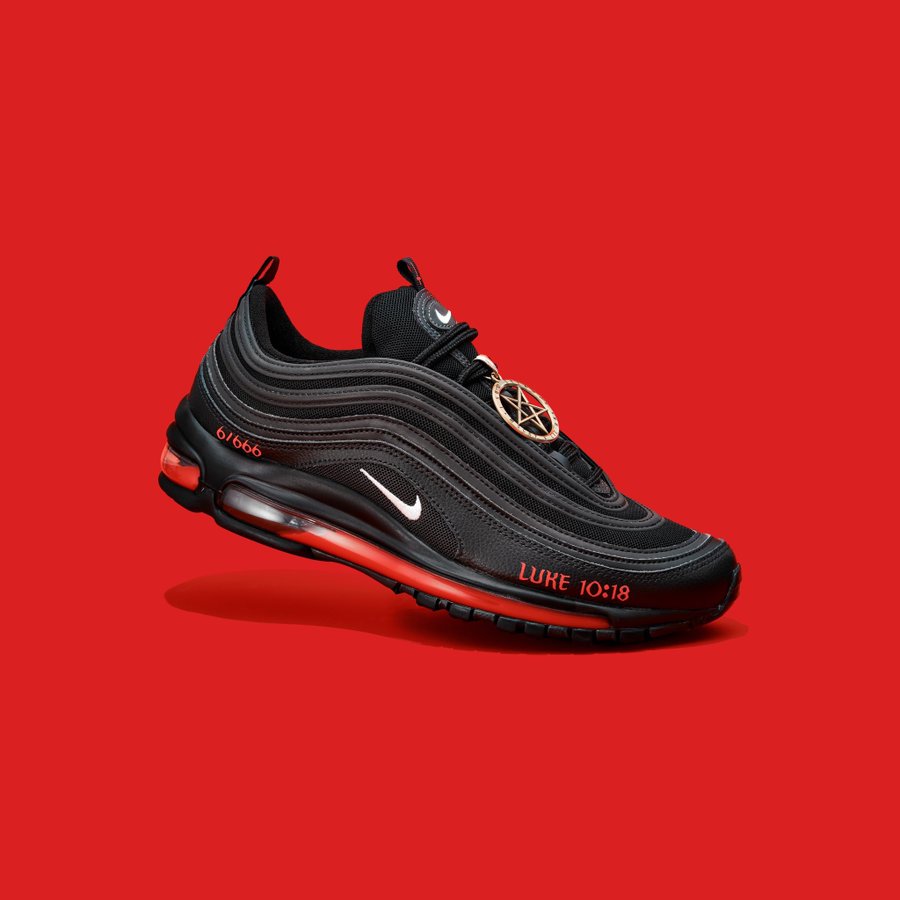 The sneakers called "Satan Shoes" were produced by a secular musician, Lil Nas X (Montero Lamar Hill), in collaboration with a New York based collective, MSCHF.
Some details of the "Satan Shoes" are as follows:
They were made using Nike Air Max 97s.
The upper part where the shoelace sits features a bronze pentagram.
On the shoe's tongue is an inverted cross.
Its sole—the air bubble sole—contains a fluid made up of both human blood and red ink, according to report by Cable News Network (CNN).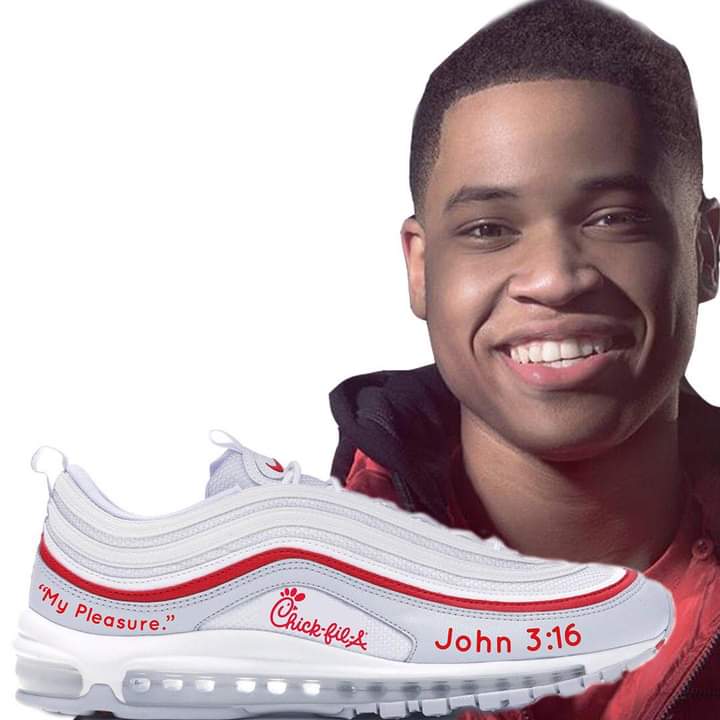 The heel color has both artists' names ie. Lil Nas X on one shoe and MSCHF on the other.
The vamp has an inscription, Luke 10:18, which reads: "—I saw Satan fall like lightning from heaven."
To counter the design of the Satan Shoes, the Christian Rapper wrote on Facebook that his will have "a drop of Chick-Fil-A sauce and anointing oil in every sole."
A sample design posted on his page shows John 3:16 replacing Satan Shoe's Luke 10:18.
Where Nike's logo is on the secular musician's shoes, Chick-fil-A is put there on the Christian rapper's.
And "My pleasure" also replaces 61666 inscription on Lil Nas X's.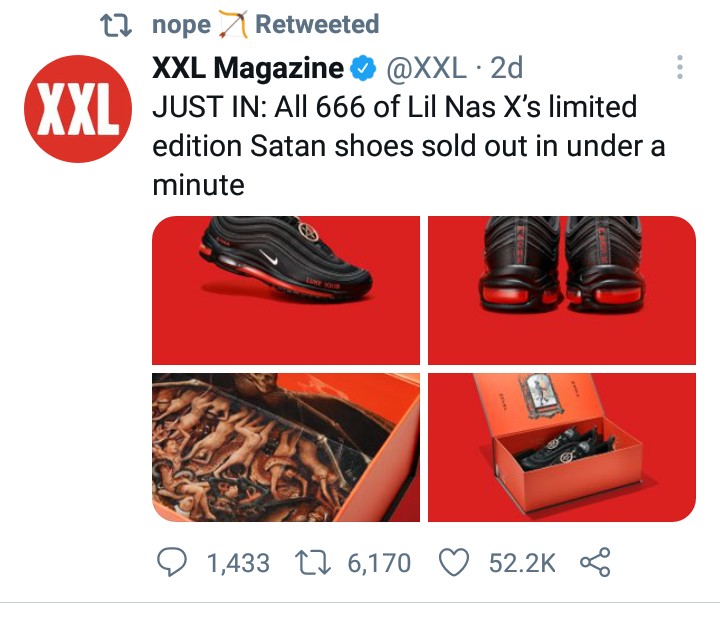 According to Derek, the production will be in collaboration with recent convert and Forbes pronounced Billionaire, Kanye West, together with Aaron Cole, another Christian rapper and singer.