The leader and founder of The Synagogue, Church of All Nations (SCOAN), Prophet Temitope Balogun Joshua popularly known as T. B. Joshua has passed on, a post from the church's official social media account has confirmed.
He died in Lagos on Saturday June 5, 2021, seven days to his birthday. His death occurred shortly after leading a service on Emmanuel TV.
Though the cause is yet to be established, communication on social media suggests that the deceased knew his fate prior to the incident.
The post from the church's official handle, T.B. Joshua Ministries, read: "Surely the Sovereign LORD does nothing without revealing his plan to his servants the prophets. – Amos 3:7."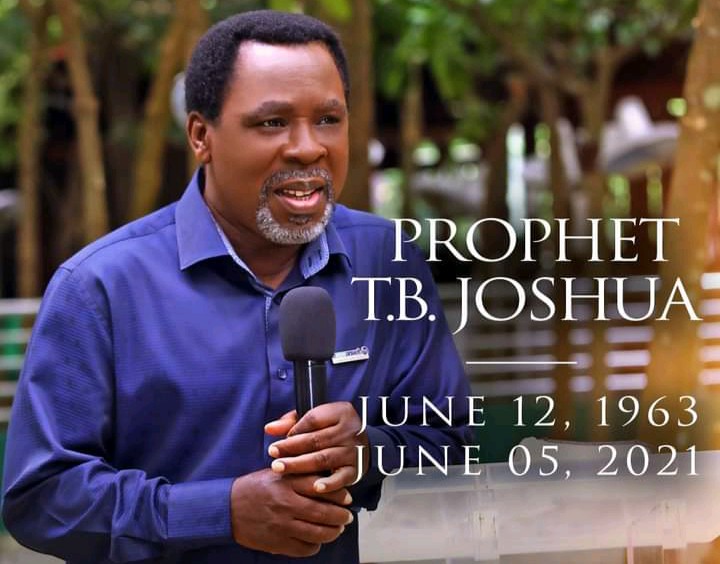 "On Saturday 5th June 2021, Prophet TB Joshua spoke during the Emmanuel TV Partners Meeting: 'Time for everything – time to come here for prayer and time to return home after the service.'"
In his 58th pre-birthday videothe prophet, while standing on a bridge, expressed concerns about worhsippers who would want to visit the church but for some reasons may be hindered.
The post also made it known that the clergy man's last words were "Watch and pray."
Prophet T.B. Joshua's body has however been deposited at the morgue pending autopsy.