The Founder and Overseer of Perez Chapel International, Bishop Charles Agyinasare has advised couples to take their sex life very significant to enable them avert from engaging in adultery.
According to Bishop, creating a healthy sex life in companionship could be a strong foundation to prevent fornication.
He made this remarks on his twitter account amidst schooling his followers and congregants on how 'sex life' can make a union have good atmosphere for sex since it's needed in marriage.
"Sex is needed in a marriage, hence a good atmosphere must be created for sex to happen often. Be consumed with sexual passion for your spouse."
"Have a healthy sex life to avoid adultery," Bishop Charles Agyinasare wrote.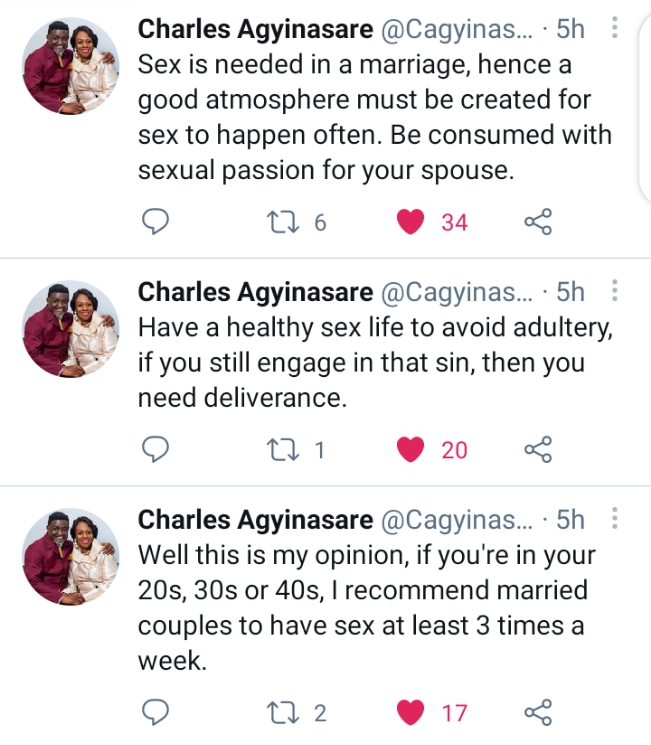 Moreover, he is of the believe that whosoever found himself guilty against adultery despite his piece of advice then, such lad necessitates deliverance.
"If you still engage in that sin, then you need deliverance, " he stated.
Lastly and not the least, he recommended three times of sexual intercourse a week for married couples in their 20s, 30s, and 40s.