St. Monica's College of Education Chaplain who was seen in a viral video kissing some three students during a church service has apologised for his misconducts.
Reverend Father Baltharzzar Obeng Larbi, in his statement of apology said his actions were not thought through, and that "an attempt to add a human touch" in appreciating the excellent performance of the three students in their academic works "resulted in the scene in the video".
The statement continues: "I sincerely apologise to my Archbishop, the entirety of the Anglican Communion, the College, the affected students and their families, and the generality of the public."
Rev. Fr. Baltharzzar however pleaded that the general public intercedes for him in his predicament.
"I pray for forgiveness from all and sundry, and plead that you hold me in your prayers in this trying times. God bless us all" he said.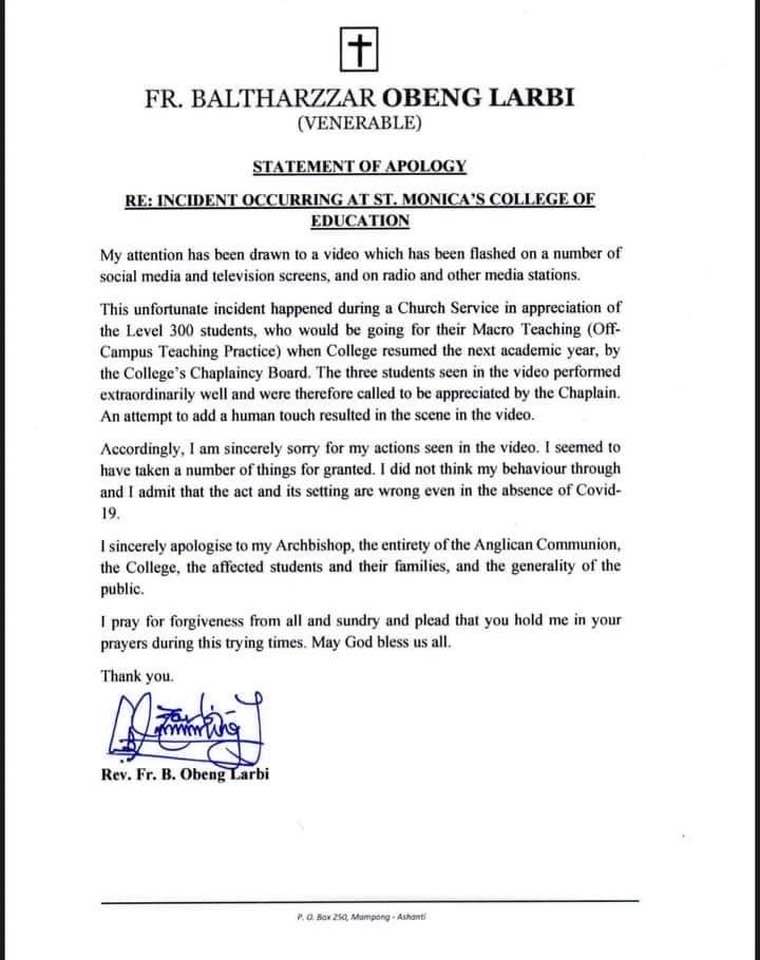 Meanwhile, the Anglican Church has relieved the Chaplain of his post and subjected him to an investigation which currently is ongoing.