The Christian Council of Ghana says government's Debt Exchange programme will have an impact on the tithes and offerings of congregants.
According to the General Secretary of the Council, the programme will pose economic challenges for their congregants.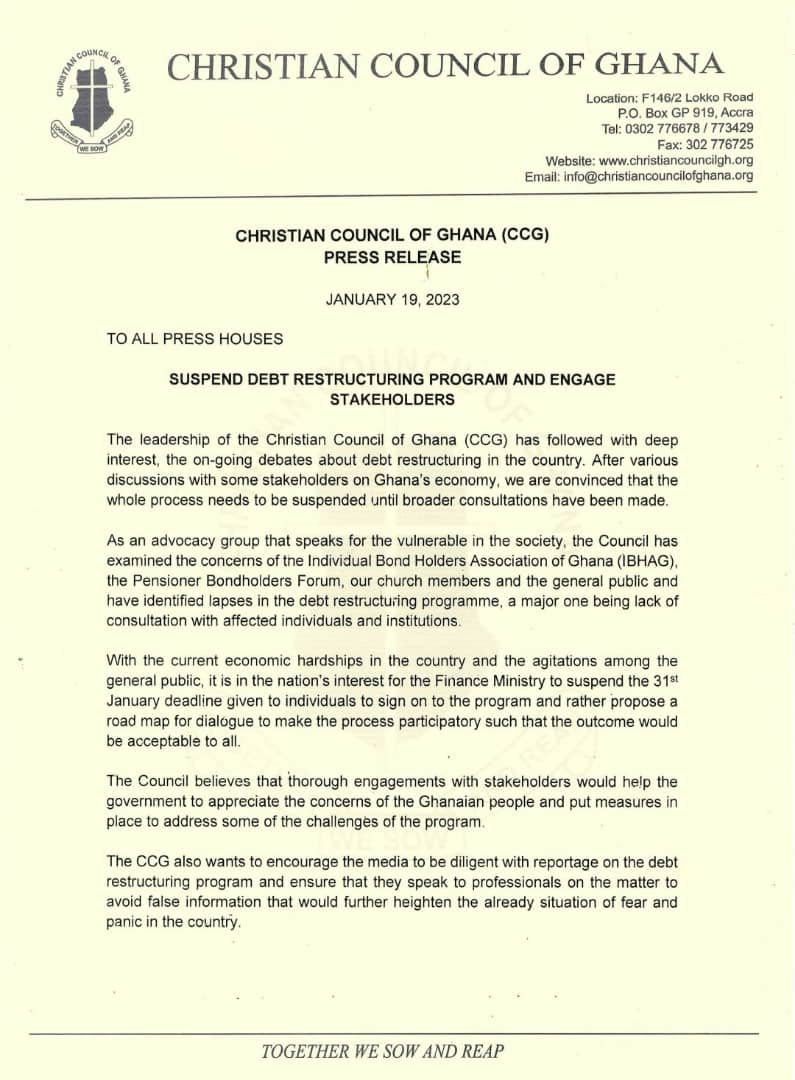 Reverend Dr Cyril Fayose, who spoke in an interview with Blessed Sogah on The Pulse on Thursday, therefore reiterated the Council's call for government to suspend the implementation of the said programme.
Responding to whether the policy will affect collections or not, he said, "Definitely. If members cannot get their coupons [and] cannot make ends meet, it will affect the tithing and also the offering.
"So it's important that we fight for them, so that we also get our share of the tithe".
The comments by the Christian leader follow a release issued by the Christian Council in which it urged government to suspend the Debt Exchange programme.
In the statement on Thursday, the Council said there is the need for government to engage more stakeholders on the subject matter.
The Council also wants the January 31 deadline suspended for government to rather propose a roadmap for dialogue.
This they say will enable a participatory process such that the outcome would be a consensus from both sides.