Some 2,812 churches and entities are said to have been penciled for deletion by the Office of the Registrar of Churches (ORC).
The list, according to a report by the the Ghanaian Times newspaper of Thursday, April 13, 2023, includes several other companies that are also to be removed from the register of companies.
The publication quoted the Registrar of Companies, Mrs Jemimah Oware as saying the move had become necessary because, the owners and founders of such entities had refused to file their annual returns and financial statements.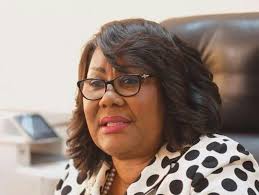 That she said was in contravention of section 126 (7) of the Companies Act, 2019 (Act 992) which enjoins such entities to do so.
Mrs Oware explained that by the end of April 2023, if such entities do not submit their five years annual returns and financial statements, the ORC will initiate the process to have their names removed from the register.