Apostle Eric Nyamekye has polled 99.45% of total votes cast to retain his position as the Chairman for the Church of Pentecost for the next five years.
He secured a total of 1, 255 'Yes' out of the 1, 262 votes cast. Only seven persons voted against his second term bid.
This historic event took place during the Church's 46th General Council Meetings on Thursday, May 4, 2023.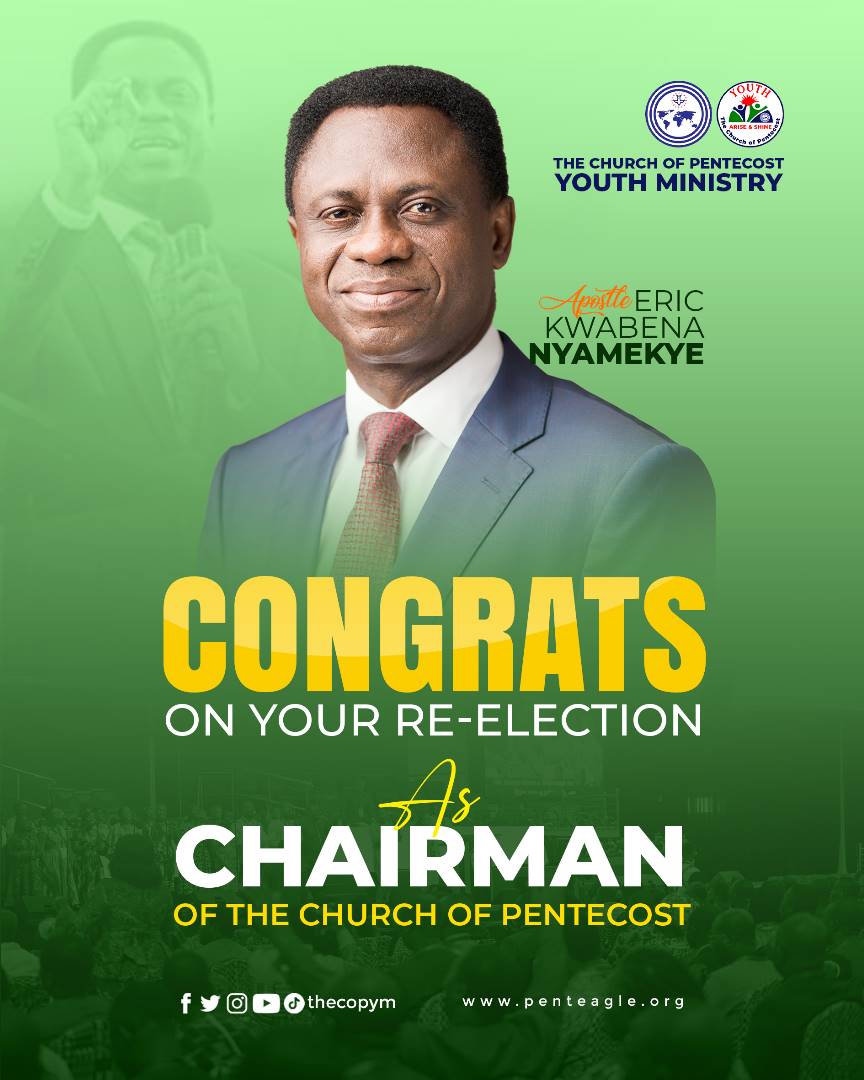 Apostle Nyamekye assumed office as the 6th Chairman of the Church in 2018, securing 98% of the total votes cast and immediately set in motion a five-year strategic vision, titled "Vision 2023," with the overarching theme of "Possessing the Nations."
The Vision 2023 has led to the expansion of the Church's ministry scope, with the introduction of new ministry interventions such as the Home and Urban Missions (HUM), Ministry to Persons with Disabilities (MPWDs), Chieftaincy Ministry, Chaplaincy Ministry, School Outreach Ministry (SOM), PENSA International, and Pentecost Workers Guild (PeWG), among others.