The country will be mostly cloudy this morning.
Few places especially over the southern half are expected to receive some isolated rains.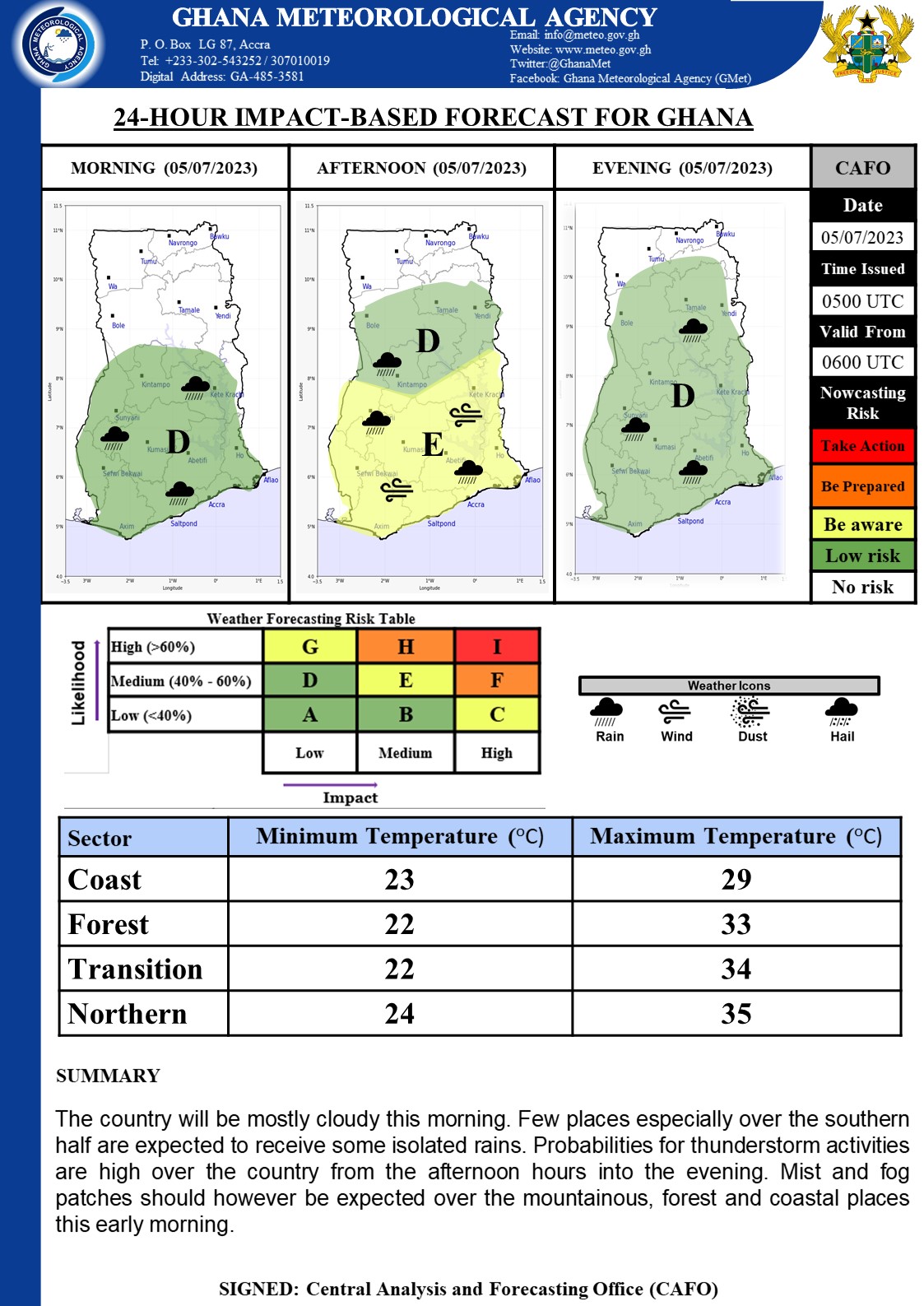 Probabilities for thunderstorm activities are high over the country from the afternoon hours into the evening.
Mist and fog patches should however be expected over the mountainous, forest and coastal places this early morning.