Mostly cloudy conditions will affect most areas in the country this morning, which is likely to produce slight rains over these areas.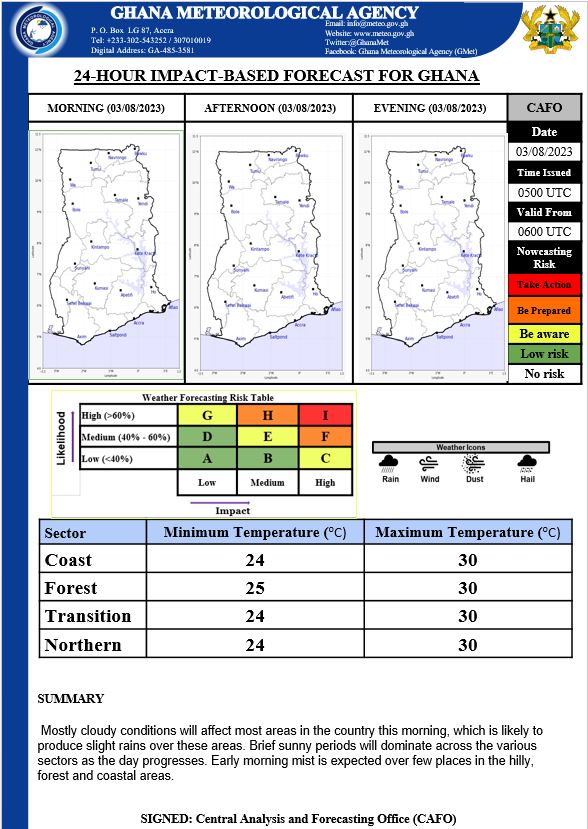 Brief sunny periods will dominate across the various sectors as the day progresses.
Early morning mist is expected over few places in the hilly, forest and coastal areas.