Cloudy conditions expected across the country this morning, with chances of thunderstorms or rains over few areas in the northern and transition sectors.
Partly Cloudy weather will dominate southern Ghana in the afternoon period while the northern half will experience thunderstorms and rains.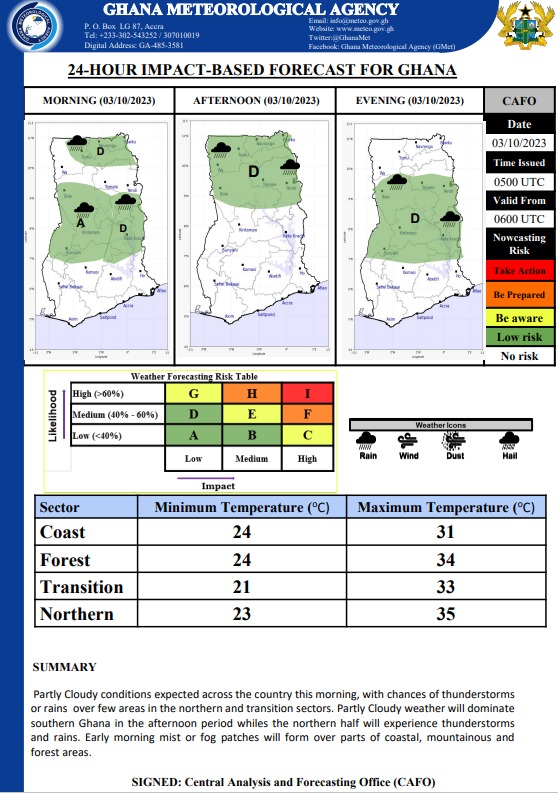 Early morning mist or fog patches will form over parts of coastal, mountainous and forest areas.