Variably cloudy weather conditions are expected over most parts of the southern half of the country this morning with chances of slight rains over few areas of the middle sector.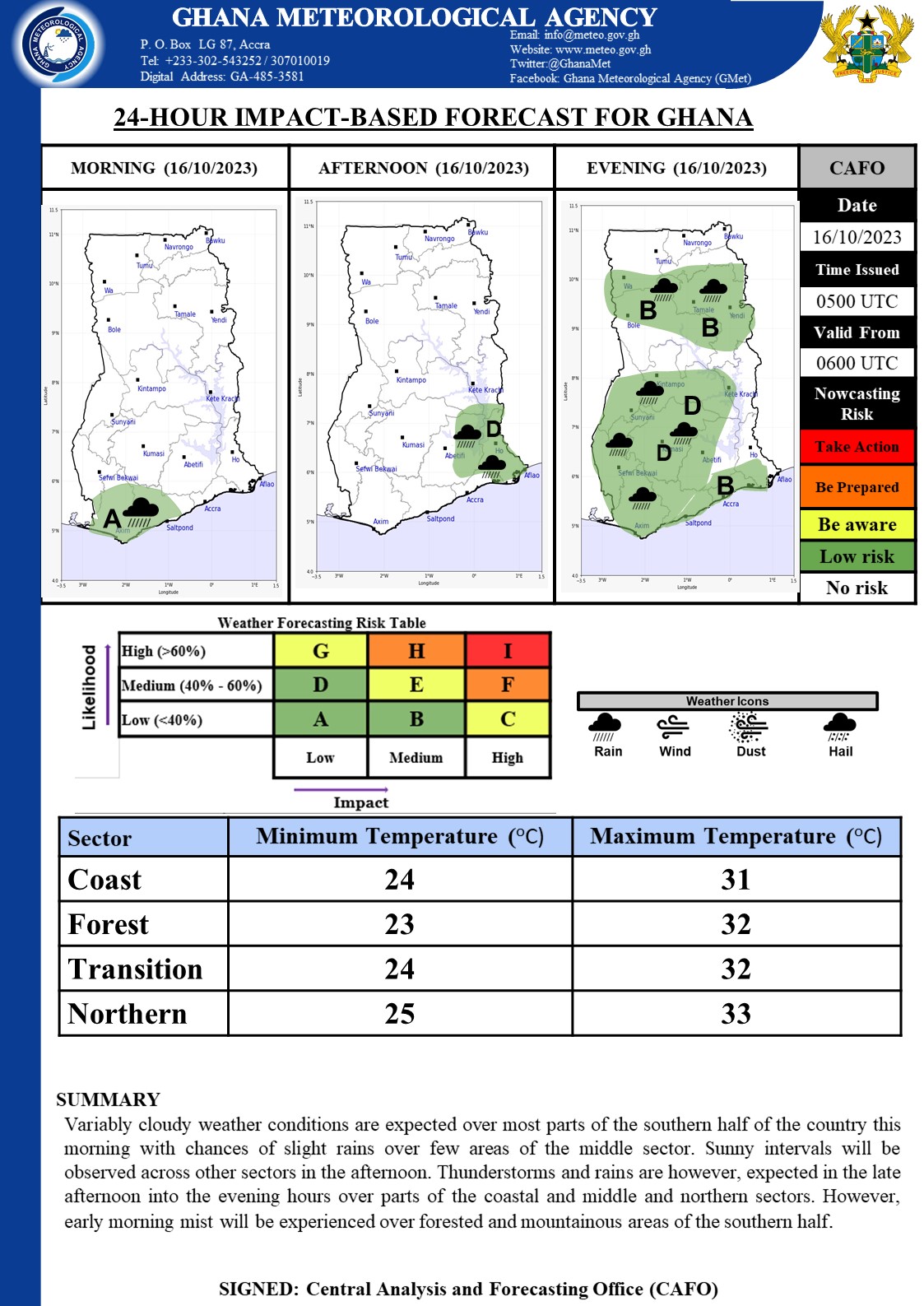 Sunny intervals will be observed across other sectors in the afternoon.
Thunderstorms and rains are however, expected in the late
afternoon into the evening hours over parts of the coastal and middle and northern sectors.
However, early morning mist will be experienced over forested and mountainous areas of the southern half.