Chances of thunderstorms of varying intensities are expected over parts of the coastal and middle sectors this morning.
However, partly cloudy conditions will dominate over most places in the country during the day along with early morning mist over places in
the southern half of the country.
---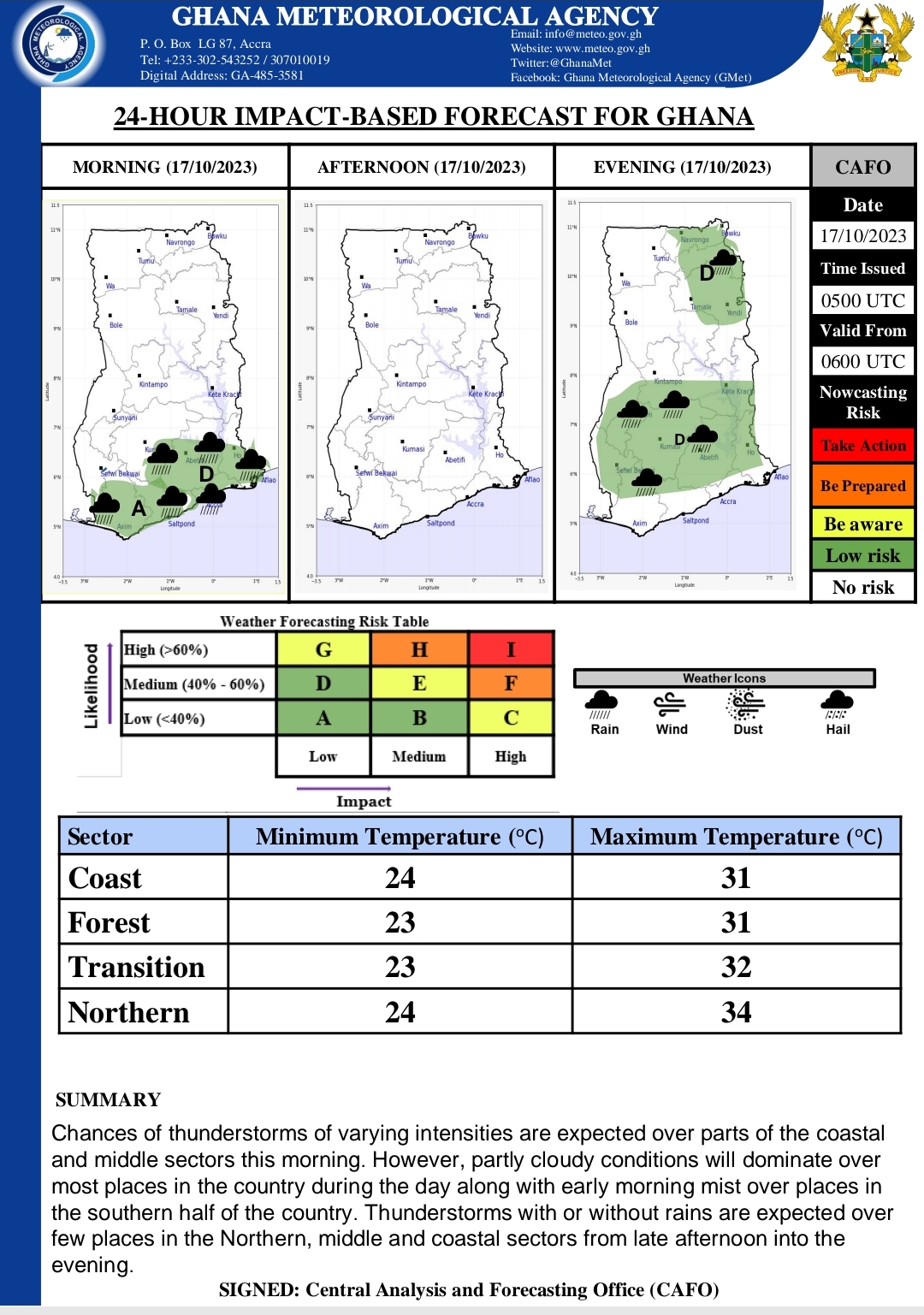 Thunderstorms with or without rains are expected over few places in the Northern, middle and coastal sectors from late afternoon into the evening.