Partly cloudy condition is expected over southern Ghana this morning, becoming sunny later across the country.
Few cases of thunderstorms or rain are anticipated over parts of the middle and costal sectors (especially over the southwestern portions) later this afternoon into the night.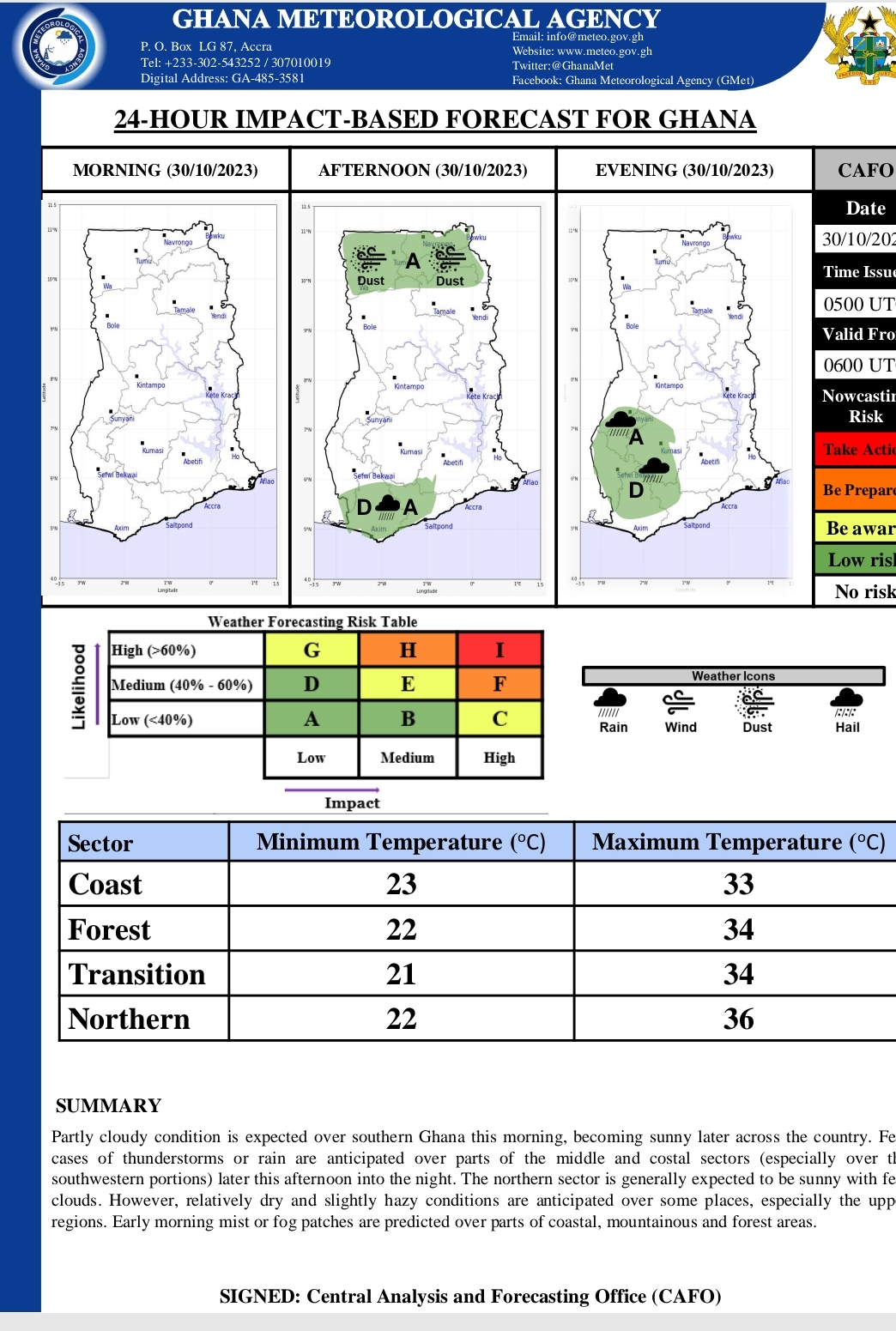 The northern sector is generally expected to be sunny with few clouds.
However, relatively dry and slightly hazy conditions are anticipated over some places, especially the upper regions.
Early morning mist or fog patches are predicted over parts of coastal, mountainous and forest areas.