Former President Jerry John Rawlings and his wife, Nana Konadu, have admonished Muslims all over the country to use the occasion of Eid-ul-Adha to bless the less-privileged, "by sharing our celebratory meals with them."
The former first couple in a goodwill message issued Thursday, July 30, also urged Muslims to "use the day to pray for our dear nation as we work to combat the deadly pandemic that has plagued the world."
According to the Rawlinges, "Eid-ul-Adha is meant to remind us of the willingness of Ibrahim to submit to God. That test of faith is worthy of emulation by all especially during this difficult period of Covid-19."
"Let us also take advantage of the period to counsel friends and family on the need to adhere to strict Covid-19 protocols of social distancing, wearing of masks, regular washing of hands and use of hand sanitizers," they advised.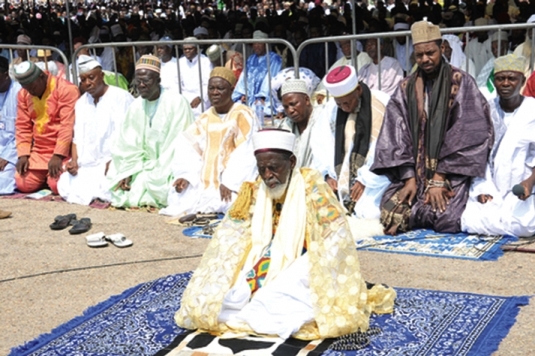 Eid-ul-Adha, also called Eid Qurban or Bakri-Eid, is the second of two Islamic holidays celebrated worldwide each year, and considered the holier of the two.
It is observed on the first 10 days of the last month on the Islamic calendar and it honors the willingness of Ibrahim to sacrifice his son Ismael as an act of obedience to God's command. But, before Ibrahim could sacrifice his son, God provided a lamb to sacrifice instead.
In commemoration of this intervention, an animal, usually a sheep, is sacrificed ritually and divided into three parts. One share is given to the poor and needy, another is kept for home, and the third is given to relatives.